AUDIO TEST:

Roland TR-8 vs. TR-909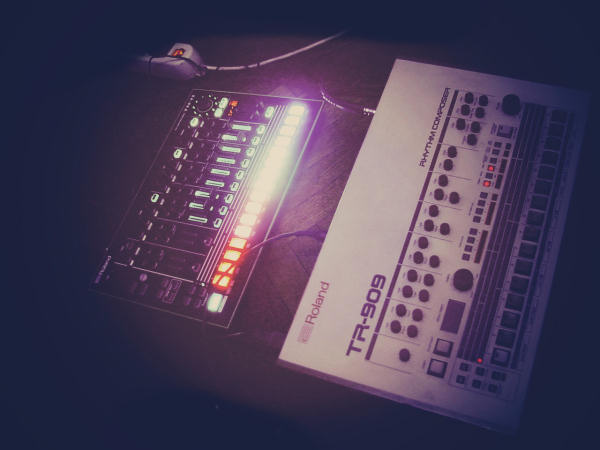 Let' confront the two drum boxes from Roland:

the original legend TR-909 from 1983 INFO

and the remake AIRA TR-8 from 2013 INFO
TEST note: the tr909 is fully working and calibrated. The test is approximative since the pot values between the machines are different.
note also that the TR909 is 30 years old, and some component may now sound different: today two original 909 won't sound quite the same.
Files are wav non compressed, volume gains are matched.
---
part 1 KICK

Kick tr909

Kick tr8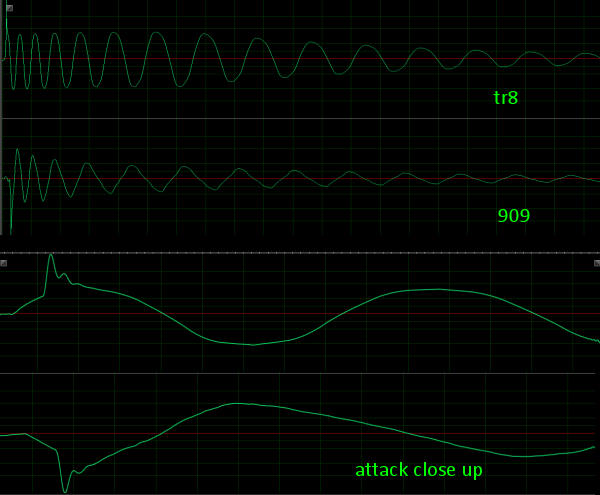 inverted phase
---
part 2 Snare
Sn tr909

sn tr8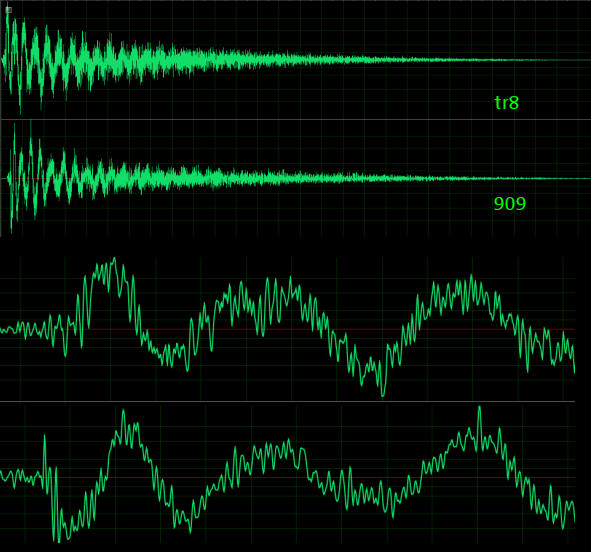 a bit detuned

---
part 3 digital HH
HH open tr909

HH open tr8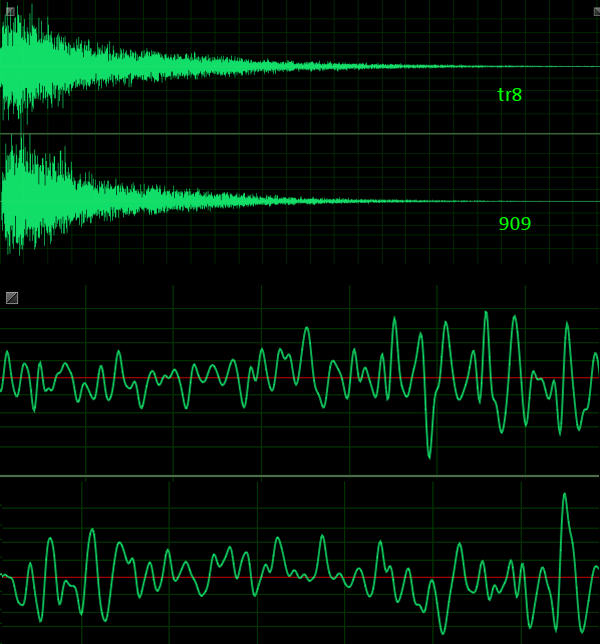 Tr8 is more bright

SEE ALSO:

TR-909 PAGE

TR-8 PAGE
---
MENU:



Text , review, special demos copyright polynominal.com / Eric Pochesci